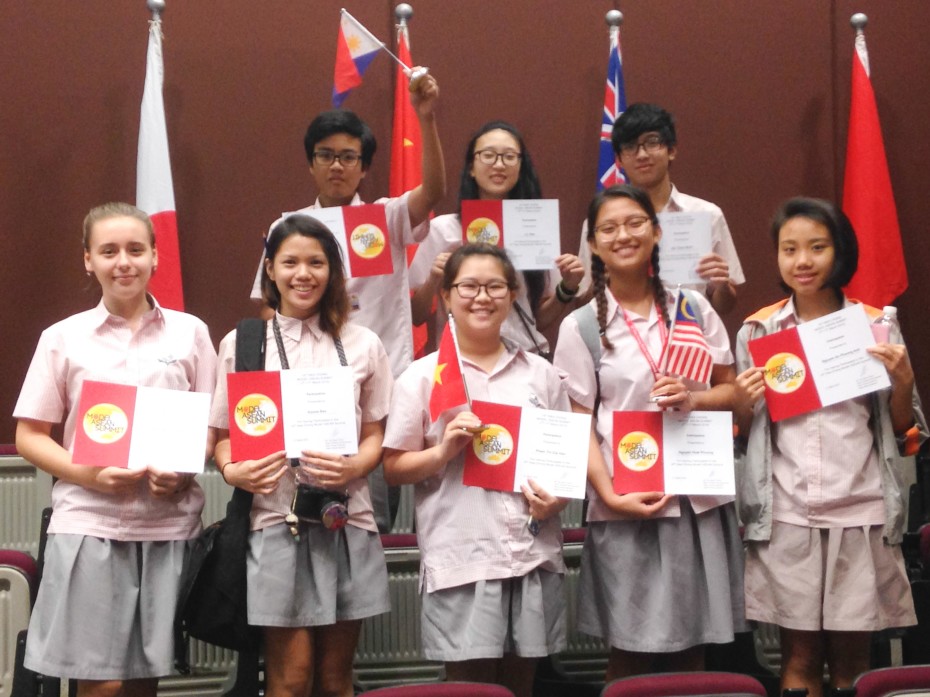 Eight students of Singapore International School @ Danang attended The 14th Hwa Chong Model ASEAN Summit 2016 which was held from 7th March to 11th March 2016 at Singapore.
The objective of the ASEAN Summit is to provide a platform for students from 10 countries to share about National Education issues and talk about matters pertaining to nationalism and national interest in the ASEAN Community.
This was an excellent opportunity for SIS students to participate in a student driven project that involved hands-on learning experience at its finest. Students also developed their interpersonal, speaking and teamwork skills all while learning about Asian government and policy.