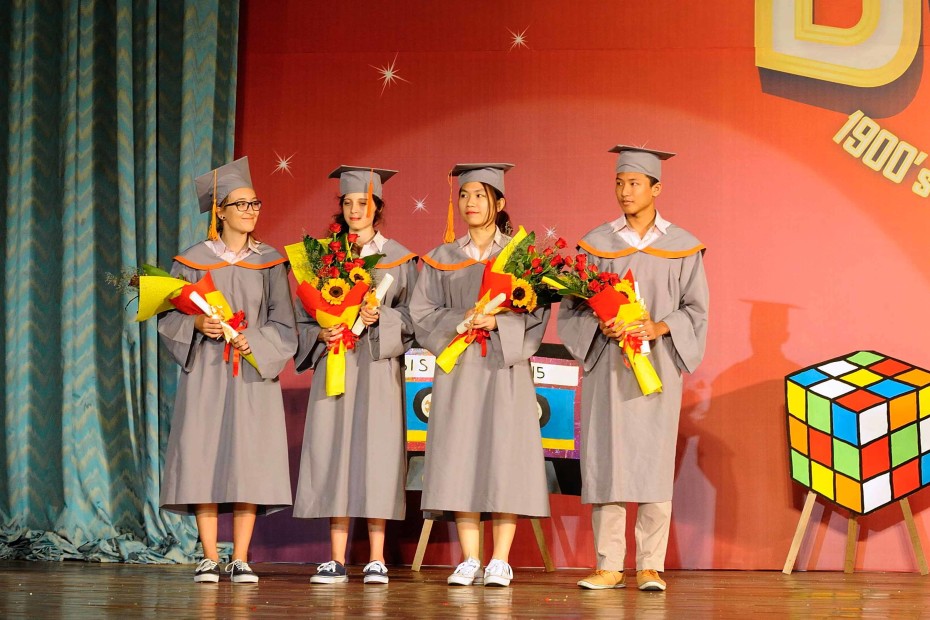 SINGAPORE INTERNATIONAL SCHOOL @ DANANG
GRADUATION & CONCERT
2014 – 2015

On 29 June 2015, Singapore International School @ Danang (SIS @ Danang) held the End of Year Concert, Graduation and Awards Evening for the School Year 2014 – 2015 at Trung Vuong Theatre, Danang City.
During the Ceremony students with high achievements or active engagement in social activities received awards for academic and social commitment. The Graduation ceremony was held for the Prep students who have completed the Kindergarten programme and the final year students who have completed the Global Assessment Certificate (GAC). All class performances from Kindergarten to GAC were impressive.
Ms Jeanette Fuller, Supervisory Principal of Singapore International Schools, Vietnam, gave the opening speech which outlined KinderWorld's achievements over the past 12 months, especially the excellent Singapore International Schools' student achievements in the iPSLE, IGCSE and A level examinations.