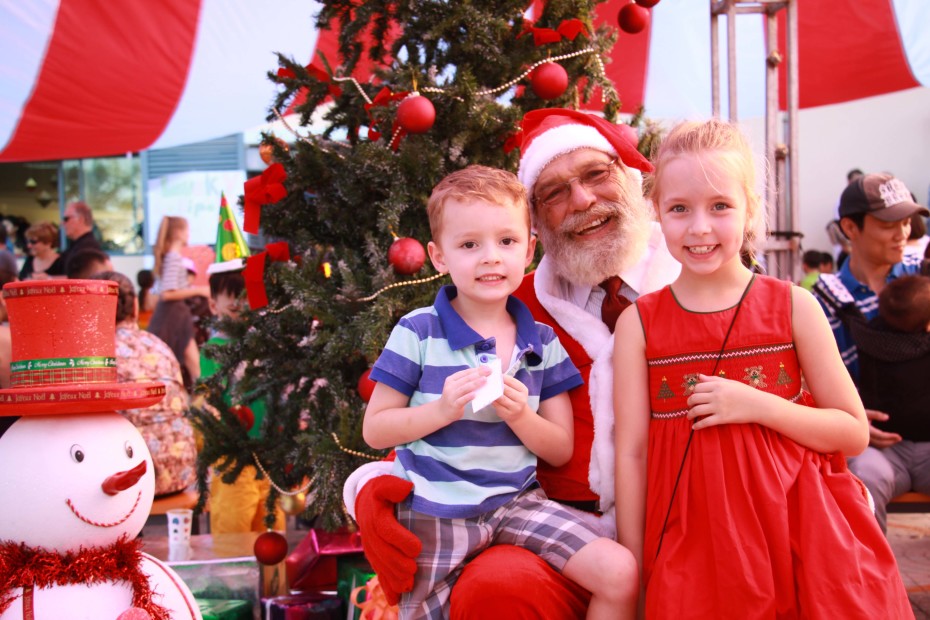 On 12 December, more than 1,200 parents, students, teachers, staff and friends attended the Christmas Charity Fair 2015 at Singapore International School, Danang. The annual Christmas Charity Fairs of KinderWorld Education Group at all its campuses across Vietnam raise funds for Operation Smile, Vietnam.
At the Danang Charity Fair, there were 30 stalls of different food, activities and stalls that sold second hand clothes, books, calendars, Christmas decorations, lucky draws and of course Santa Clause was there to add to the Christmas spirit.
The staff of SIS thank all the supporters and sponsors for helping them make the 2015 Charity Fair a huge success.
We are proud to announce that we were able to raise VND 79,250,000 for Operation Smile. According to Ms. Lesley, Principal of the SIS Danang, this money will assist children with cleft lip and palate in poor families in the Central Coast, Vietnam. In three consecutive years 2012-2014, SIS Danang has successfully raised up to VND 150 million for the charity activities.
KinderWorld Christmas Charity Fair 2015 not only allows children with facial deformities a better future, but also helps students at Singapore International School in Danang learn more about compassion, caring and sharing with people in the community who are less fortunate.
 From May 2013 to April 2015, KinderWorld Education Group has contributed to Operation Smile with an amount of USD 58,627 supporting the operation for 233 children with cleft lip and palate. Apart from support for Operation Smile, KinderWorld has also taken part in many other charity activities such as Swing for the Kids, East Meet West and other charities which help Vietnamese children.
 A very Merry Christmas and a Happy and prosperous New Year to All.