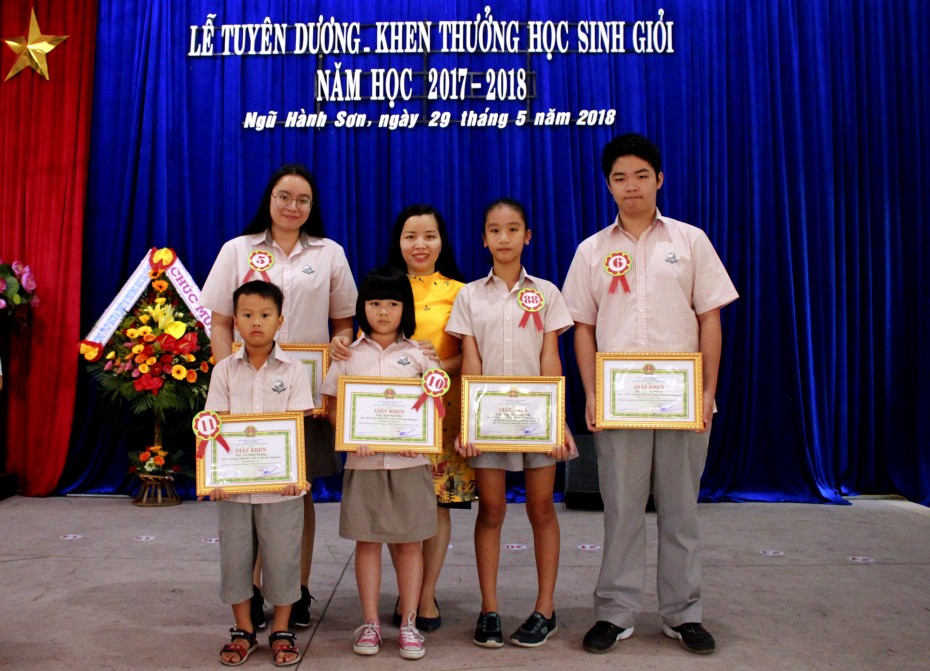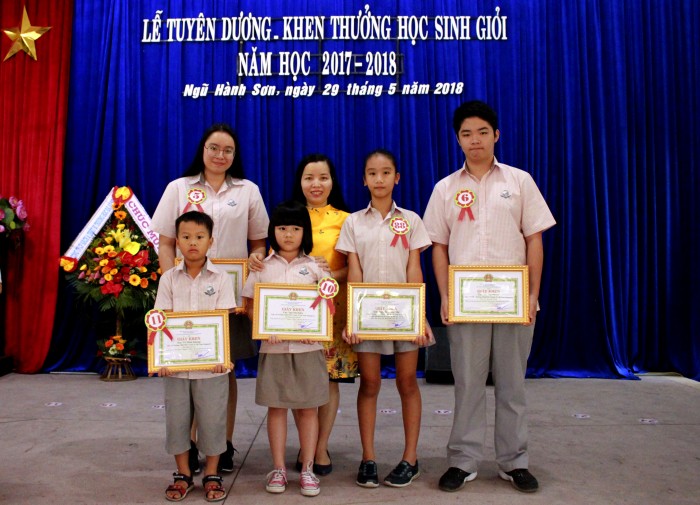 In May
In May 2018, teachers and students at Singapore International School attended the Commendatory and Awarding Ceremony for students with excellent achievements in Ngu Hanh Son District for the academic year of 2017 – 2018. SIS Danang proudly extends congratulations to a number of students for their great achievements in both academic and personal development at city and national levels, especially 5 students awarded at the ceremony of Ngu Hanh Son District.
Firstly, Primary level has seen two students Ngo Mai Kha (Year 1B) and Vo Minh Khang (Year 1A) awarded with Third and Fourth Prize respectively for International Kangaroo Math Contest (IKMC) at national level.
Student Nguyen Trang Nhi (Year 5) has shown her excellence when following the example from her sister, Trang Anh (SIS student, who previously represented Danang at the "Phu Dong National Swimming competition" winning the Silver Medal in the 100 Metre Freestyle and Gold Medal in the Danang Relay team). Trang Nhi was awarded as Excellent Athlete for the whole district and the First Prize at city level for 50-m backstroke female Primary students at the swimming competition.
Last but not least, at Secondary level, Third and Fourth Prize at national level has been awarded to students Do Nguyen Bao Tran and Lee Tsu Shuen for the Microsoft Office Specialist World Championship (MOSWC).
Thanks to teachers' enthusiastic and professional dedication as well as students' diligence, hard work and effort. Our students have demonstrated learning excellence and deserve commendation for what they have achieved.
Congratulations!