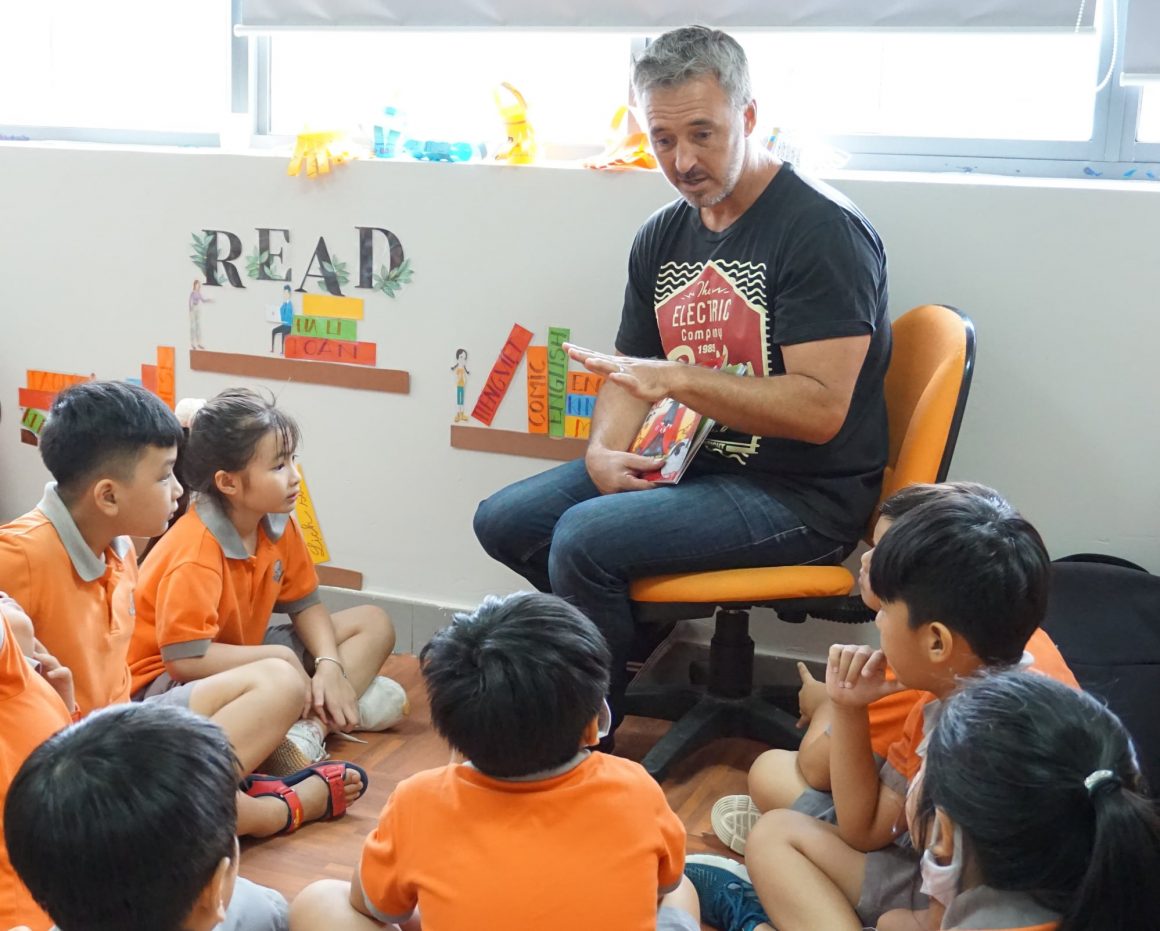 Reading and discussion with the author is a great experience!
Author/Illustrator Mr. Shann Whitaker came SIS@Danang to share his new book "Too Much Stuff" with our Year 4 Integrated classrooms last month. The students enjoyed hearing the author read his work and marveled at the fantastic illustrations. They learned about the creative writing process through lively questioning with the author.
Thank you to Mr. Whitaker for sharing his time and his great work!