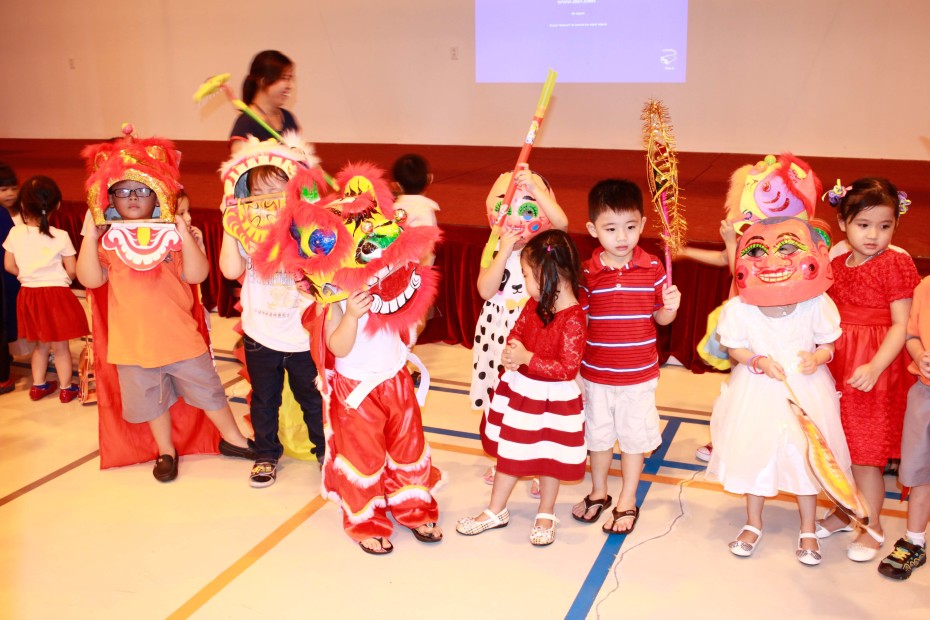 Mid-Autumn Festival is the second most important tradition throughout Vietnam after Tet. This year, the kindergarten students at SIS @ Danang, had a chance to enjoy the celebration together by wearing clown masks, playing drums and performing the lion dance. The bustling drum sound gave all the students an experience the very first taste of full-moon festival before the actual celebration with families and friends.
For students in the primary, secondary and high school, the Student Council organized a lantern making competition whereby all students from Year 1 to IGCSE made either group or individual lanterns to celebrate the occasion. Prizes of games were distributed to the classes after the event. All students were treated to a special luncheon on the day with moon cake and delicious traditional food.
This mini-festival at SIS Danang allowed the students to gain a deeper understanding and appreciation of Vietnamese tradition and culture.