Class timetables are scheduled in 30 minute periods for the kindergarten classes and 45 minute periods for all students from Year 1 to IGCSE.
Form class commences at 8:15am and all classes finish at 4:00pm.
The school day is organized into 12 sessions and scheduled to allow the best use of school facilities.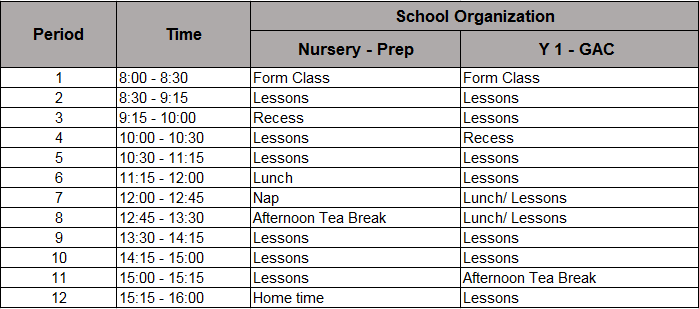 Download class timetables
You can download class timetables from our Downloads page.