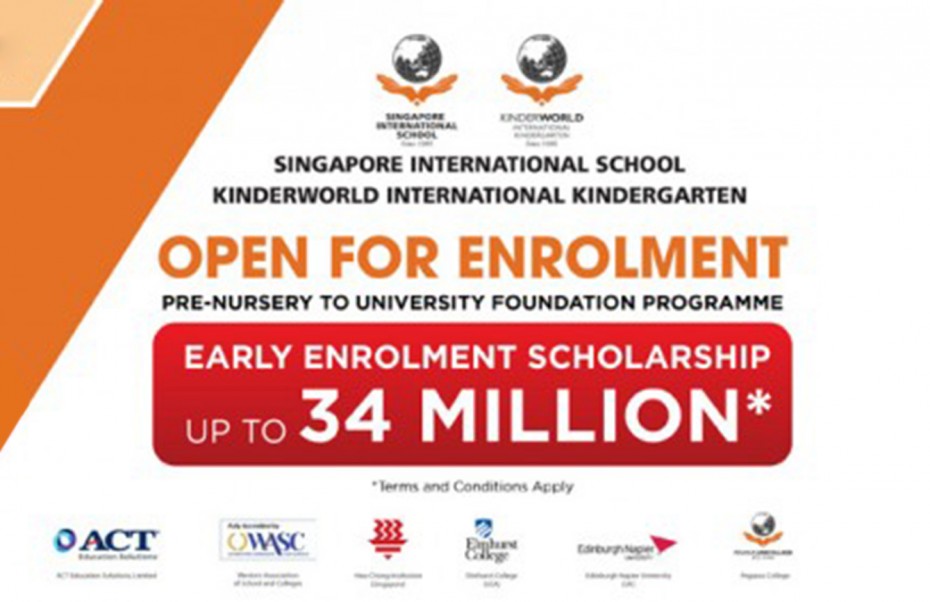 ☘️ SPECIAL OFFER: UP TO 34 MILLIONS PREFERENTIAL RATE (*) FOR EARLY ENROLLMENT.
☘️ 100% Off on Placement Test Fee
☘️ 50% Off on Registration Fee
(*) Terms and conditions applied.
With 17 international schools operating nationwide, KinderWorld International Group (from Singapore) is one of the pioneering international education groups providing top-notch, international qualified education standards in Vietnam. Aiming at producing Vietnam's TOP Students, we offer excellent educational programs focusing on students' critical thinking, teamwork skills and self-confidence, helping them become more active and independent, nurturing their passion for learning and maximizing the potential of each individual.
Singapore International School's Board of Achievements
1 "Top In The World" & 2 "Top In Vietnam" 2018 Cambridge Award
Over 65% of SIS students scoring A*-C on IGCSE Exams
Over 50% of SIS students scored A – C on AS Exams
100% students of SIS scored A* – C on A Level Exams
Give your children an international standard learning environment from today! Join us and become new SIS' Outstanding Students in school year 2019 – 2020.
For registration or school visit, kindly contact us via hotline: (+84)236 730 1777 or visit our Facebook: www.facebook.com/siskinderworld