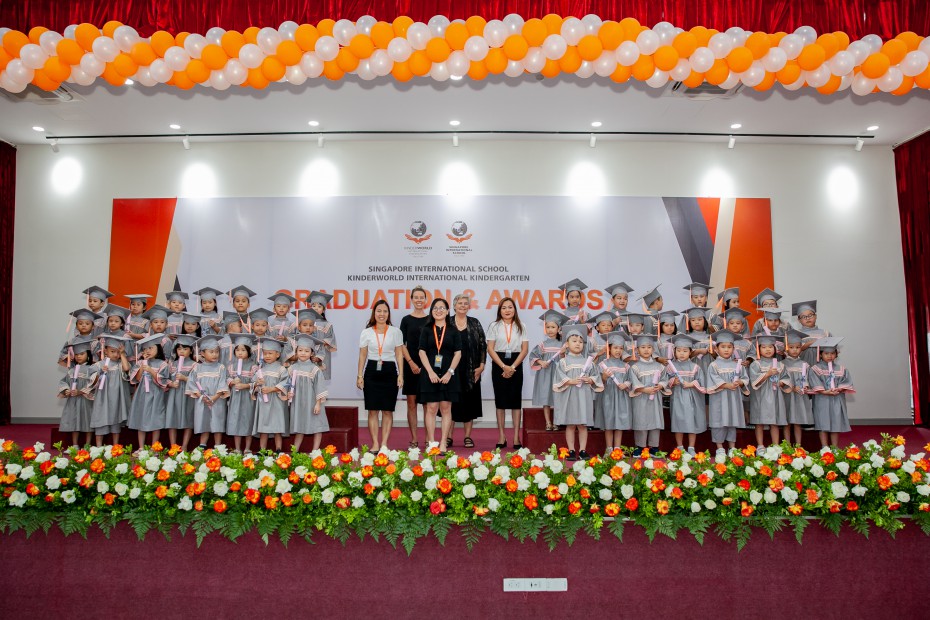 On 25 June 2020, SIS @ Danang held the Graduation and Awards Ceremony for the School Year 2019-2020.
The Ceremony marked the growth and development of Kindergarten students, who have been well equipped for the next school step at Primary level. On this occasion, students with excellent academic and activities achievement were also awarded and praised.
Congratulations
to all students on their hard work and effort this year. We wish everyone a safe and relaxing summer break and look forward to seeing students return next year!
————————–
Vào ngày 25/06 vừa qua, Trường Quốc tế Singapore tại Đà Nẵng đã tổ chức buổi lễ Tốt nghiệp và trao thưởng năm học 2019-2020.
Buổi lễ năm nay ghi nhận sự trưởng thành của các em học sinh Mẫu giáo, chuẩn bị hành trang cho bước chuyển tiếp lên bậc Tiểu học. Nhân dịp này, các em học sinh đạt thành tích xuất sắc trong học tập và hoạt động cũng được vinh danh.
Nhà trường xin chúc mừng tất cả học sinh đã hoàn thành tốt năm học này. Chúc mọi người có một kỳ nghỉ hè an toàn, vui vẻ và mong chờ được gặp lại các em học sinh trong năm học mới!