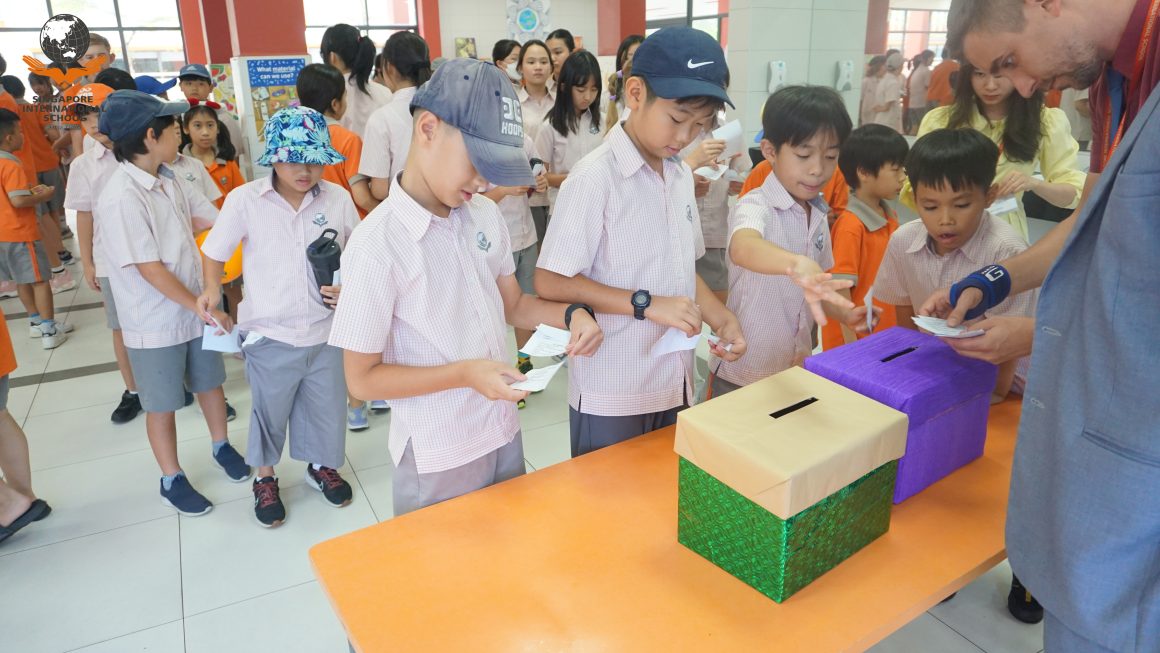 Congratulations to our first ever school captains!
After counting the votes from both students and teachers, the following captains have been selected:
Girl Captain: Tran Vo Bao Han in Year 12 Integrated
Girl Vice-Captain: Andrea Nam An Nguyen in IGCSE2
Boy Captain: Bui Huy Bach in Year 11 Integrated
Boy Vice-Captain: Yang Min Hyuk in Year 12 Integrated
Congratulate these students, as well as all students who applied and presented last rounds.
The school leadership positions allow our students more opportunities to be Active and Responsible Citizens. These school captains will embed our school council motto "To serve students, to serve school, to serve community". We look forward to these students making a positive impact within our school this academic year.