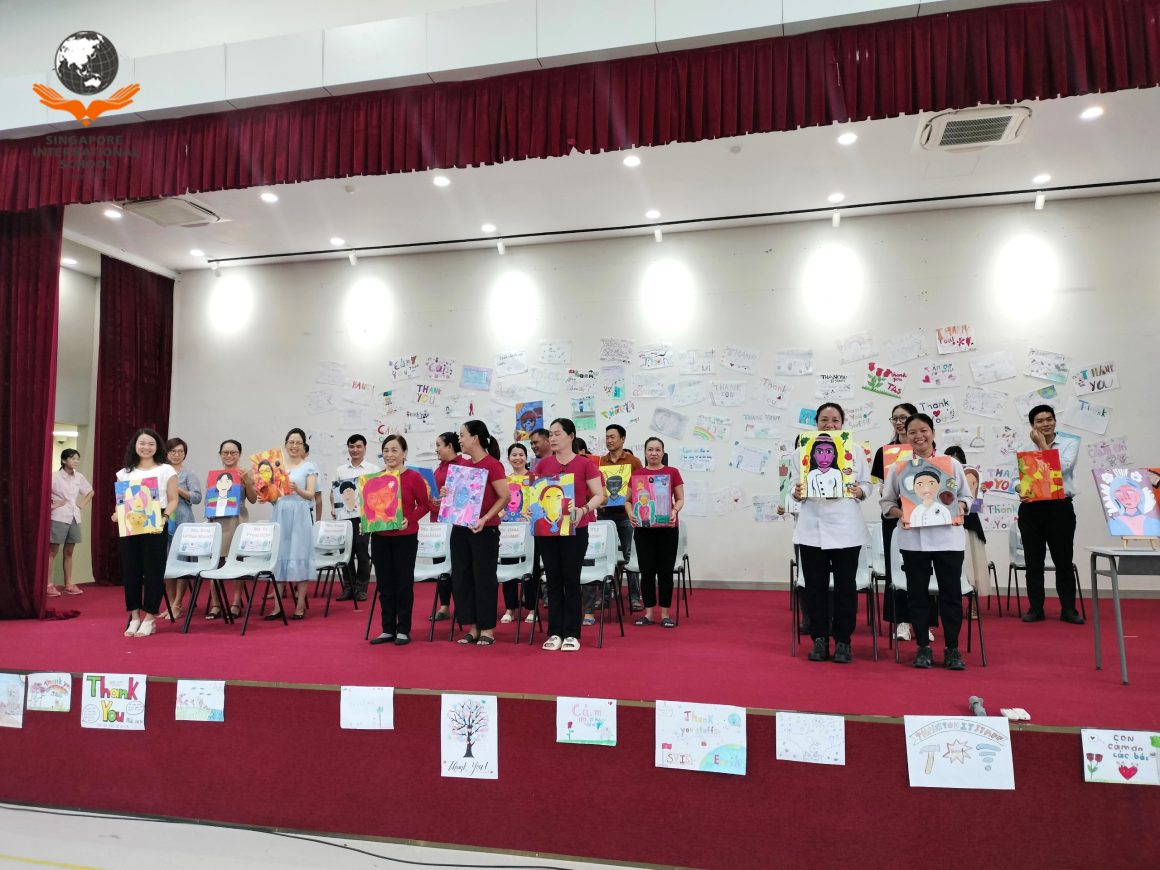 A whole-school Support Staff Appreciation Assembly was held at the end of school year to present the portrait paintings to our support staff members and share our messages of thanks.
Our Year 6 upwards students created amazing artwork and video to honor the unsung heroes of SIS @ Danang, our support team, comprised of office staff, canteen, cleaning staff, and maintenances.
Support staff play an important role in ensuring students are taught in a safe and helpful learning environment Office staff show their dedication and hard work during the school year. School janitors are the quiet heroes of the school. They are always the first to arrive each day, clean up messes and be friends everyone that passes by. We always remember Canteen staff, who served more than delicious 50,000 meals a year, brought so much energy to the students. And Maintenances are clever and trustworthy people.
Thank you our beloved students who created excellent works and strengthened our SIS community. You brought joy and happiness to our amazing Support Staff. 👏👏👏
Let's catch a glimpse of the ceremony and striking portraits in vivid colors lining the canteen of our campus.