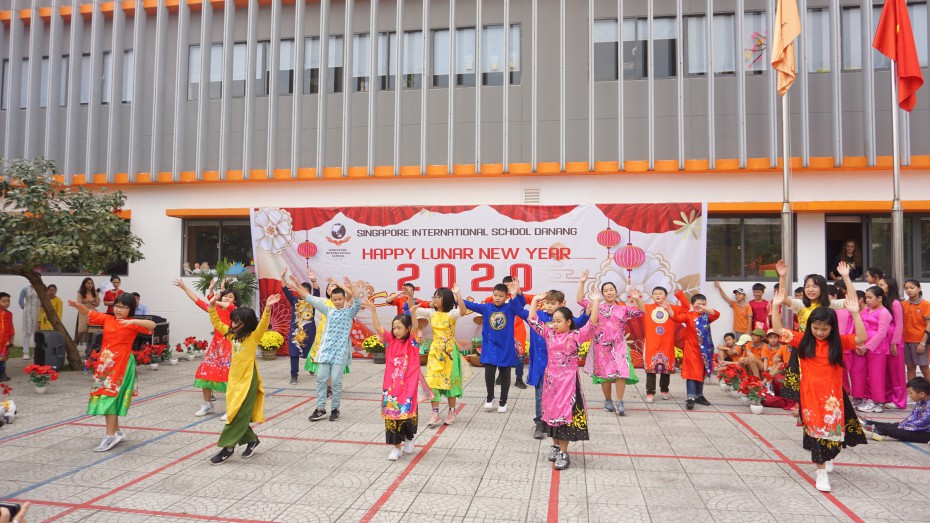 The Tet Fair is now an annual event. It is so successful due to the wonderful support of parents who organize the many and varied stalls with food, gifts or activities. Of course, students and teachers also did a wonderful job helping and decorating stalls as well as performing at the cultural event.
Congratulations to all winners:
Dance performance – Winner – Y6G; 2nd  – Y5A; 3rd – Y2B; 4th – Y2A, Y3B, Y1B, Y5B.
Stall – Winner – Y9G  selling Vietnamese desserts; 2nd – Y5A; 3rd – Y1A; 4th – Y3B,Y5B,Y2B,Y8.