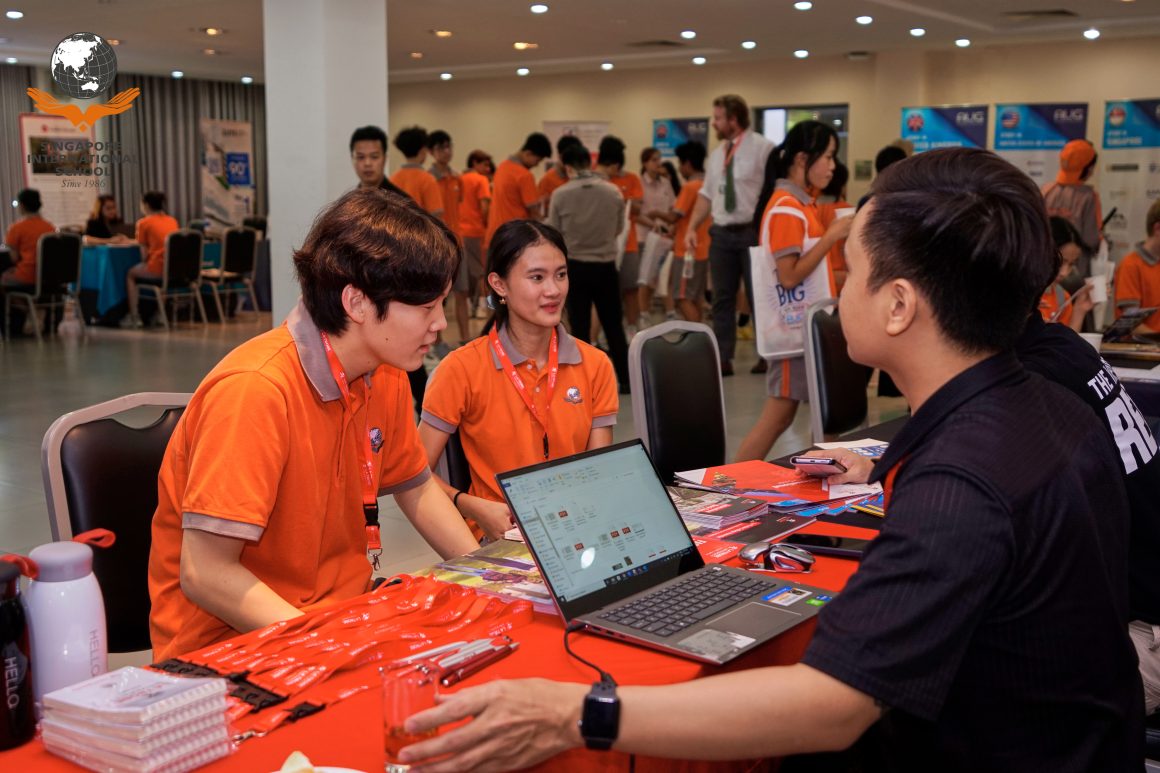 SIS @ Danang has organized a University Fair for students from Year 8 upwards.
The event gathered the participation of many universities around the world, such as La Trobe, Curtain, South Australia, Kaplan, Adelaide, Technology Sydney (Australia), Teesside University (UK), Shorelight Group (USA), etc.
This is a valuable occasion for students to learn more about major universities, approach scholarship opportunities and plan their study pathway.