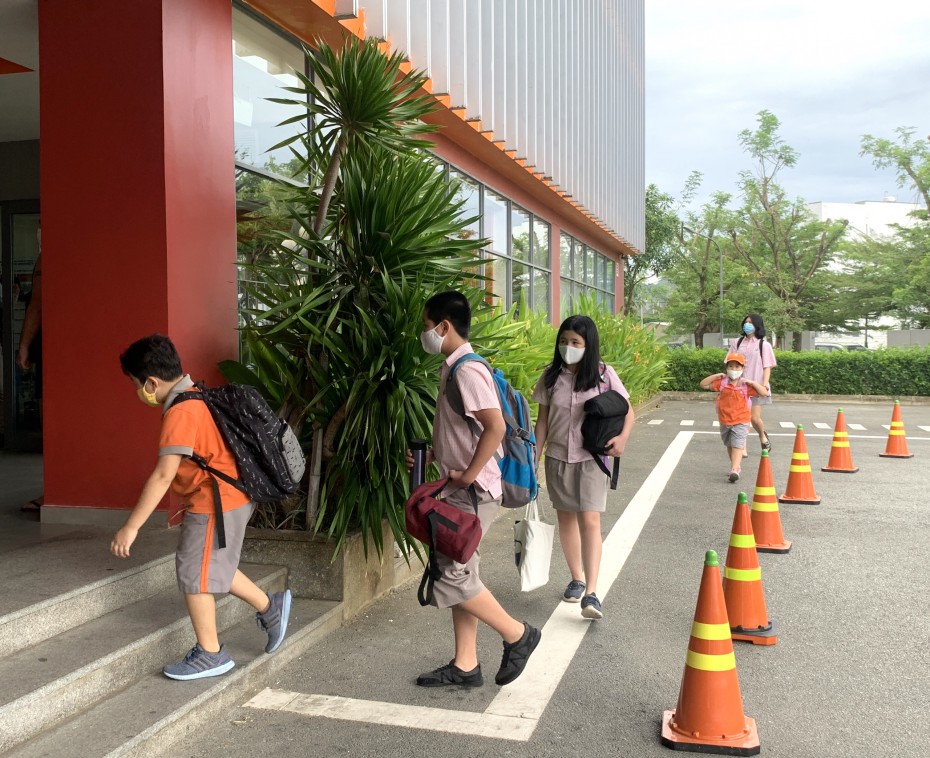 The school year 2020-2021 is an exceptional year for students of SIS@Danang in particular and Danang City in general. SIS@Danang teachers and students began this school year with online learning, but this seems not to be a "challenge" for us all.
This week, we welcomed all the students from Kindergarten to High School back to school after the social distance. All the students are excited to reunite with their friends and teachers and strictly follow the authorities and school's pandemic regulations.
Congratulate Danang on returning to a "new normal" state. We wish our teachers and students a happy and successful school year!