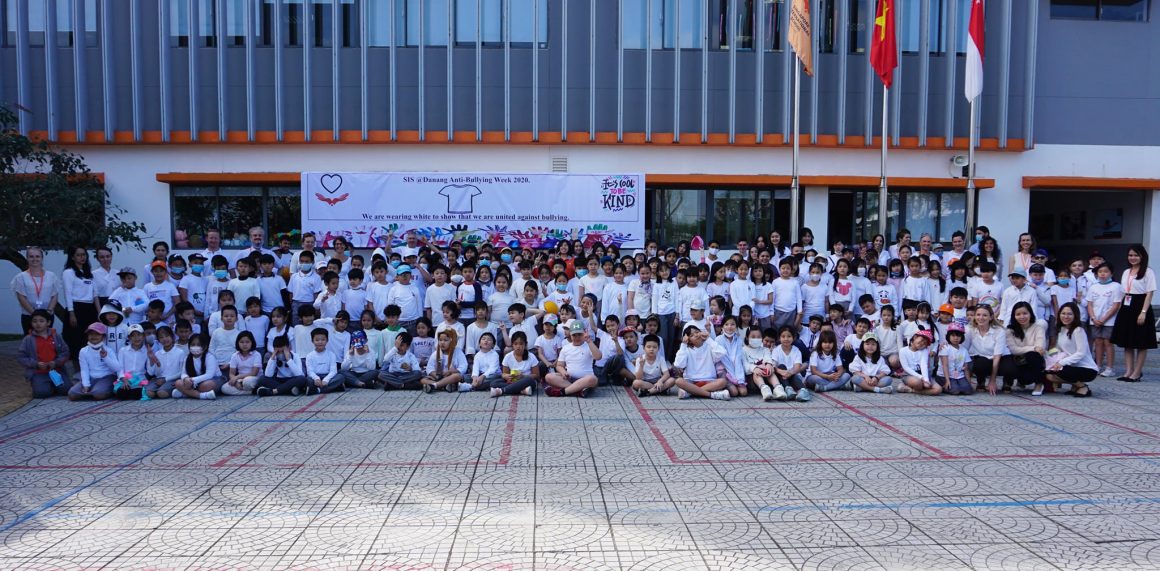 Anti-Bullying Week was back this year and took place at SIS @ Danang from 18th to 22nd January. The theme of the week was 'Kindness is Cool' and the focus was on promoting kindness to others.
As part of Anti-Bullying Week, classes had discussions on various topics related to bullying at school. The students joined a lot of activities throughout the week to promote kindness and anti-bullying such as making 'Kindness Cups' and wrist bands, writing comic stories, making 'Kindness Pledge' class videos, designing rocks for the "Kindness Rock Garden", writing anonymous notes of kindness to others in the school, etc. The whole school participated in the 'Wear White to Unite' day held on Friday. On this day, the students wore white T-shirts to show a united spirit against bullying.
Let's look back at memorable moments of this special week!