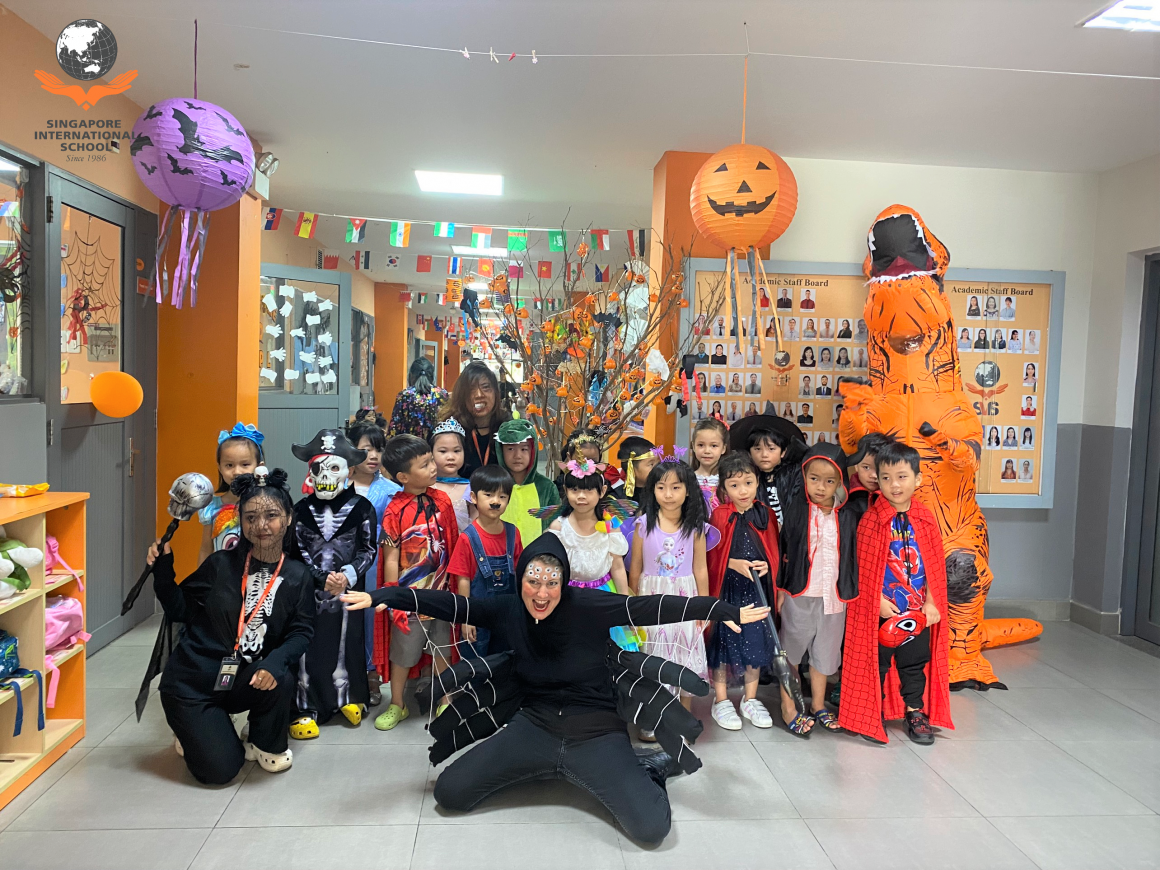 Term 2 started with our Spooktacular Halloween Festival at SIS Da Nang. This made the school atmosphere busier and noisier. The school organized exciting activities for all classes from KIK and above.
Using recycled materials, KIK students created their own Halloween decorations for their classrooms and took part in many activities such as Halloween sensory play, Halloween crafts, Halloween games, Halloween face painting, a haunted house, a spider house, and lots of spooky snacks.
Primary and above students participated in a Halloween writing contest, Halloween poster design contest, a pin the nose on the Jack-o-Lantern game, and lots of Trick-or-Treating. They were so excited and had a fun time together celebrating.
Halloween is an opportunity to make learning fun with many useful and exciting activities for all students. Even while celebrating, students are learning the origins of the festival and the customs of different countries all around the world.
It was great to see students dressed up in their Halloween costumes.
Have a look at some of the highlights of our 2022 SIS Da Nang Spooktacular Halloween Festival.