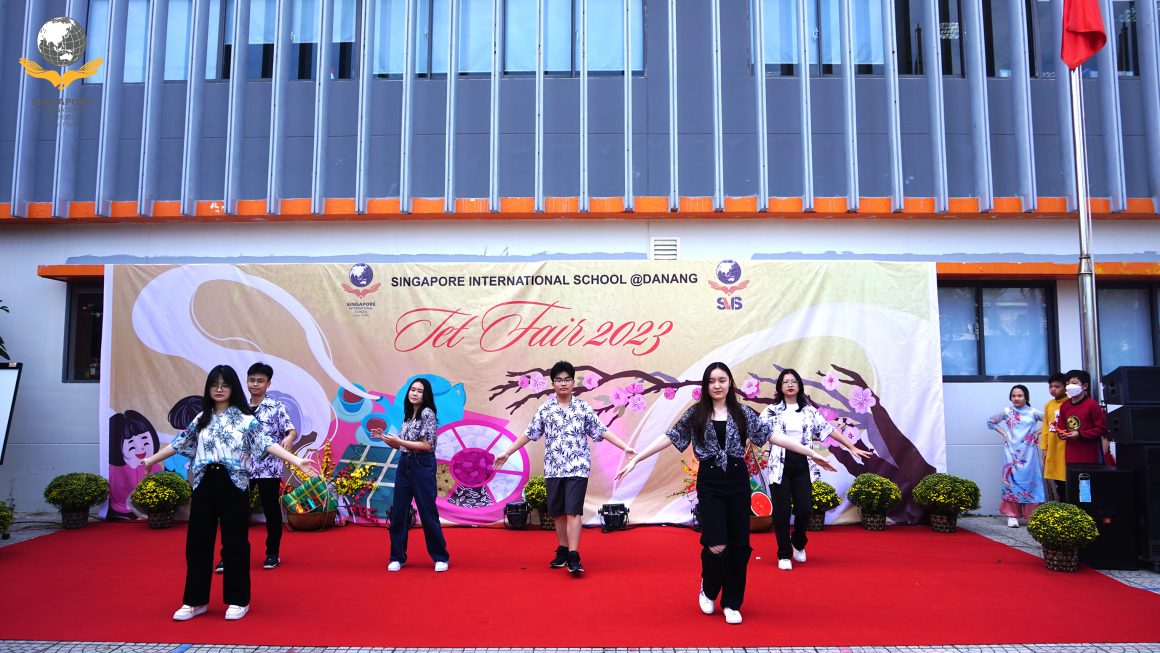 Tet, the Lunar new year, is the most awaited time of the year.
These days, festive atmosphere is trickling into every corner of SIS@Danang. The bustling and cheerful atmosphere has crept into each classroom with the typical Tet decoration. This is a unique opportunity for the students to wear traditional Ao dai and participate in some interesting activities to understand the beauty of Vietnamese traditional customs better.
Tet Fair – an annual activity at SIS@Danang brought students and parents back to the old Tet spaces. Let's have a look at amazing photos from this interesting event, such as: performances, calligraphy, Chung cake making, food stalls, etc. to feel the spring ambience which is coming so close.
On the Tet holiday occasion, we wish all parents, teachers and students a peaceful, healthy, and happy New Year!